About Dr. Schneider
Dr. Robert Schneider,
Author of Total Heart Health
A Leading Authority on the
Maharishi Ayurvedic
Approach To Health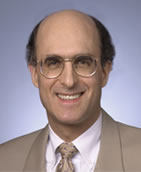 Robert H. Schneider,
M.D., F.A.C.C.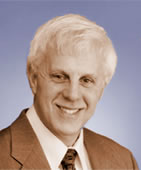 Jeremy Z. Fields, Ph.D.
About Dr. Schneider
Robert H. Schneider, M.D., F.A.C.C., is a physician, scientist, educator, and one of the world's leading authorities on scientific, natural approaches for heart disease, high blood pressure, stress and other cardiovascular risk factors. Over the past twenty years, he has directed nearly $20 million in research grants from the National Institutes of Health for his pioneering research on natural approaches to heart disease. The results of this groundbreaking research have been published in more than 100 articles in authoritative medical journals and proceedings, and featured in more than 1,000 television, radio, magazine, and newspaper reports, including ABC's 20/20, CNN Headline News, Fox News, the New York Times, Washington Post, Newsweek, Wall Street Journal, and Time magazine.
Dr. Schneider is board-certified in preventive medicine, is a certified specialist in clinical hypertension and a Fellow of the American College of Cardiology. He did his postgraduate training in internal medicine and hypertension at the University of Michigan Medical School. He has been a consultant to numerous government agencies, including to the National Institutes of Health (NIH), the Centers for Disease Control and Prevention, the Presidential Commission on Complementary and Alternative Medicine, and the U.S. Congress' Prevention Coalition. Dr. Schneider is a frequent lecturer on natural health care at medical centers and professional societies on four continents.
Currently, Dr. Schneider is the director of the NIH-funded Institute for Natural Medicine and Prevention and professor of physiology and health at Maharishi University of Management, in Fairfield, IA.
Jeremy Fields, PhD, Total Heart Health Co-Author
Jeremy Z. Fields, Ph.D., (pharmacology) has more than thirty years of experience in biomedical research and in the field of evidence-based natural medicine. In addition, Dr. Fields is an experienced professional science writer and editor. He has held faculty positions at Chicago Medical School and Loyola Medical School-Chicago and was a senior scientist in the research service of the Veterans Administration hospital system. He has published extensively in biomedical research and prevention-oriented natural medicine. He lives in Freeport, Maine.